Cast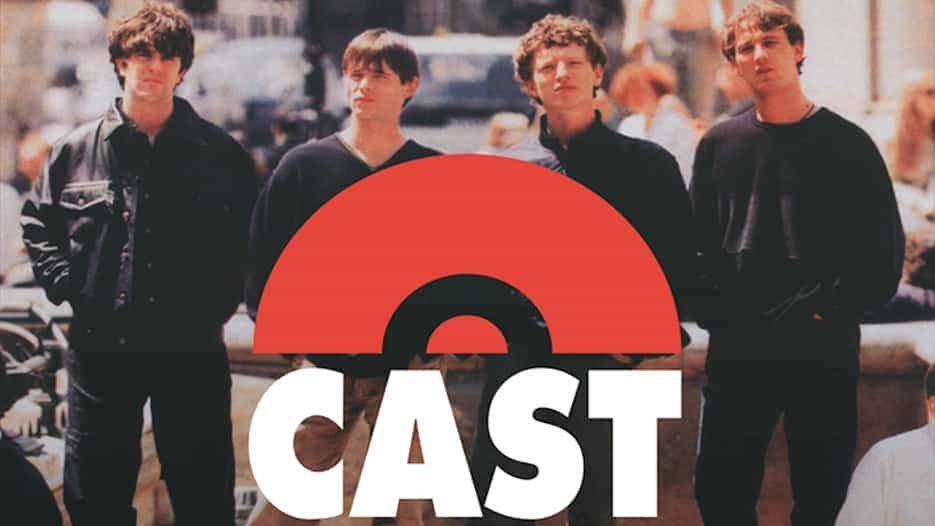 Part of Liverpool's incredible musical heritage, rock band Cast were formed in the city in 1993. Founded by John Power, the former bassist with The La's, and Peter Wilkinson, Cast were a major part of the Britpop movement of the 1990s alongside bands such as Blur and Pulp. In 1994, Power and Wilkinson first performed as Cast with Liam Tyson and Keith O'Neill, and this was swiftly followed by a number of profile-raising performance slots supporting acts such as Oasis and Elvis Costello. As a result, the band were signed by Polydor the same year.
Cast's first two singles, Finetime and Alright, were perfect representations of the band's tuneful, optimistic and melodic sound. Both singles entered the UK top 20 and a debut album, All Change, was a top 10 hit for the band. Overseen by The Stones Roses producer John Leckie, the 1995 album featured five top 10 singles in total, and went on to become a record breaker for Cast's label Polydor.
In 1997, follow-up album Mother Nature Calls was released and immediately became a top five hit for the band. Going on to become a million seller, the album remained in the UK top 40 for a remarkable six months, cementing Cast's reputation as one of the biggest bands of the 90s. Providing the Scouse super-group with four more top 20 singles, the album's upbeat rock sound was welcomed by established fans and newcomers alike. Under the guidance of Gil Norton, ex-Pixies producer, there was a notable change in direction in the lead single from their third album, Magic Hour. Top 10 hit Beat Mama signalled that although the height of Britpop was over, Cast were able to move with the times.
Following the release of the fourth album, Beetroot, the band decided to take a break and focus on individual projects. Power went on to release a number of solo albums in addition to reuniting with The La's for an appearance at the 2005 V Festival. Wilson recorded and played with Echo and the Bunnymen. O'Neill became involved in the management side of the industry, working with acts such as Art Garfunkel and Foals. Tyson recorded and wrote with Robert Plant. To the delight of their fans, Cast reunited in 2010 to celebrate the 15th anniversary of debut album All Change.
Cast Tickets
London
London
O2 Forum Kentish Town
Fri 15 Mar 2024
How to get to the O2 Forum Kentish Town, London
Most Popular Shows and Events in London