Dragonforce + Amaranthe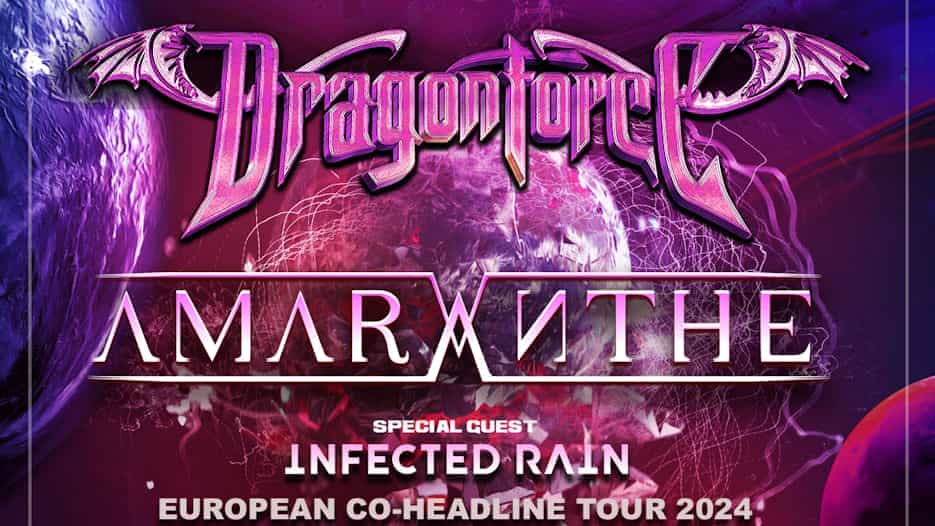 A co-headline tour from London power metal titans Dragonforce and Swedish melodic metal sextet Amaranthe.
Grammy-nominated Dragonforce are the fastest band in the world. Their platinum album "Through The Fire And Flames" brought them the international breakthrough, including the most difficult song on Guitar Hero III. Their brilliant, lightning-fast live shows have brought them fans on all continents, as they combine melodious refrains of classic 80s rock with triumphant melodies and fantasy-based power metal lyrics. Not to mention the omnipresent reference to video games that fans love so much.
15 years into a career that has seen them become one of metal's most ruthlessly individual and uplifting bands, selling out venues and tours across Europe and the US, Sweden's masters of thunderous, melodic futurism Amaranthe have hit top 20 charts internationally and amassed over 130 million streams with their songs overburdened with lethal hooks and genre-blending ingenuity.
Dragonforce + Amaranthe Tickets
London
London
The Roundhouse
Sun 24 Mar 2024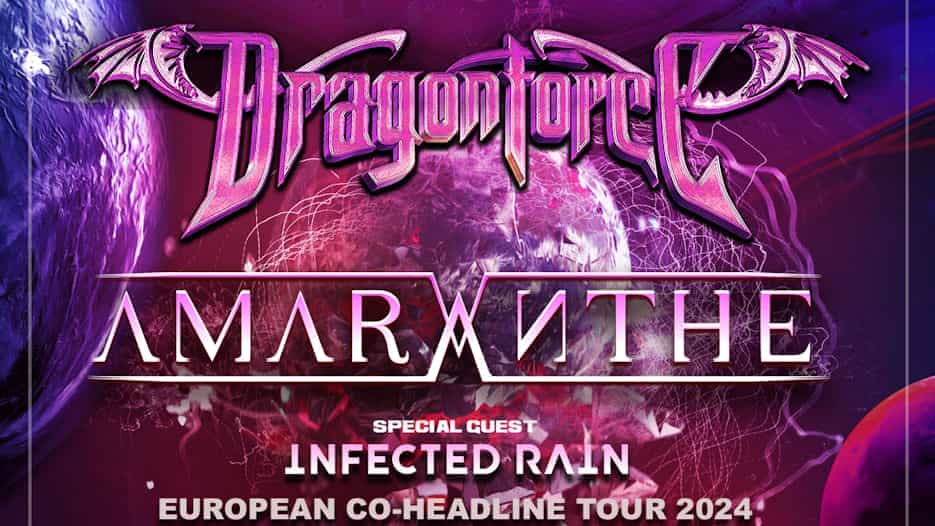 Dragonforce + Amaranthe ON TOUR
How to get to The Roundhouse, London
Most Popular Shows and Events in London