The Damned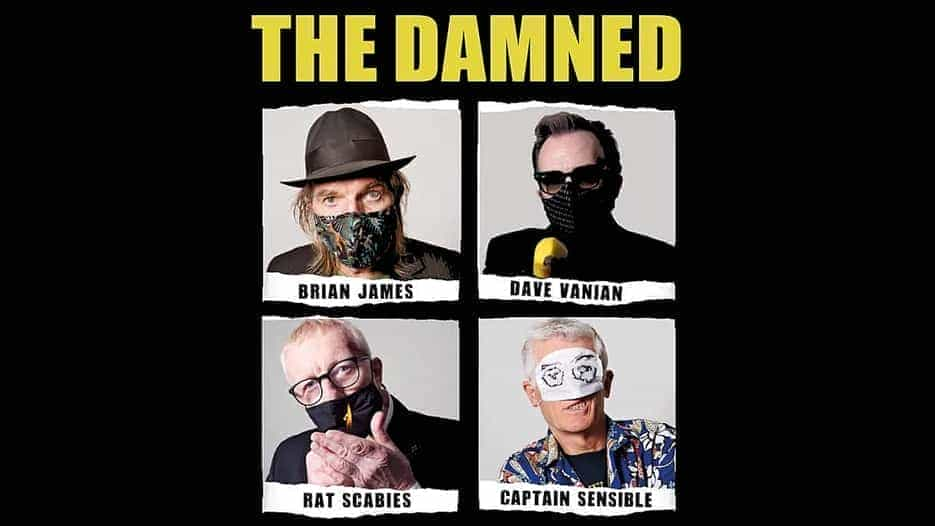 The greatest surviving British punk band THE DAMNED formed in 1976, releasing the first ever UK punk single 'New Rose' over forty years ago. Considered one of the greatest songs from this period, THE DAMNED's 'New Rose' brought focus on the burgeoning punk scene before any other group.

THE DAMNED have an illustrious and extensive history, beginning in 1976 with 'New Rose' and with the release of their debut album DAMNED DAMNED DAMNED the following year. Produced by Nick Lowe (Elvis Costello, Graham Parker), it was the first full-length album released by a British punk band and included their now most-streamed song, 'Neat Neat Neat', currently on 18.2 million plays.

After dropping 'New Rose' and its B-side, a sped-up cover of The Beatles' 'Help', THE DAMNED were asked by the Sex Pistols to be an opening act for the famous and ill-fated 'Anarchy Tour of the UK' in 1976. Alongside The Clash and Johnny Thunders & The Heartbreakers too, the band hit the road, but most of the dates were cancelled by organisers or local authorities, making it one of the most infamous tours in rock 'n' roll history.

Shortly after releasing their debut record in February 1977, THE DAMNED went on to support T.Rex on what would be their final tour before Marc Bolan's tragic passing later that year. Bolan was famously a big fan of THE DAMNED and invited them on tour himself.

Soon after the T.Rex shows, THE DAMNED became the first UK punk band to tour the United States and play the renowned venue CBGB. Their spectacular performance at CBGB fully inaugurated the punk scene in America, sparking a revolution for many who attended that memorable first show Stateside.

At the beginning THE DAMNED were at the heart of London's burgeoning punk scene and, from 1976, they were a major influence for many. Now, over forty years later, after many different line-ups, multiple albums and nine Top 40 Singles, the original band are back together for one tour only.
How to get to The Roundhouse, London
Most Popular Shows and Events in London