The K's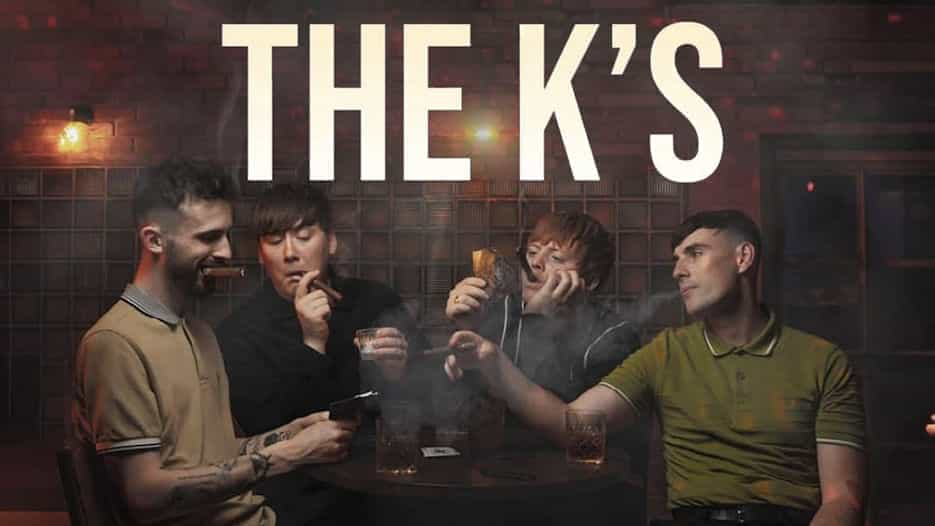 The K's were formed in Earlestown in 2017 and the lads grew up together in the shadows of two huge North West neighbours, Manchester and Liverpool.

Jamie Boyle (vocals/guitar); Ryan Breslin (guitar); Dexter Baker (bass); Jordan Holden (drums). These four young men are a word-of-mouth phenomenon that's rapidly becoming too huge to ignore.

On the surface, the appeal of The K's seems simple: embodying the relatable frustrations of everyday Britain and its zero hours economy, yearning for a better life in escapist anthems like epic next single Landmines and breakthrough tune Glass Towns. But if creating timeless thrills really was so simple, other bands would rack up so many streams and routinely sell out tours, thanks to the frenzied fan community the band has nurtured. Their gigs are a guaranteed riot, but that shouldn't overlook the sophistication that gives The K's the immediately identifiable blueprint all special bands soon develop. Debut single Sarajevo is one of the few rock & roll songs to namecheck Austro-Hungary, notching up over 1.5 million streams in the process.
How to get to the Electric Ballroom, London
Most Popular Shows and Events in London