Warren Mailley-Smith - Moonlight Sonata by Candlelight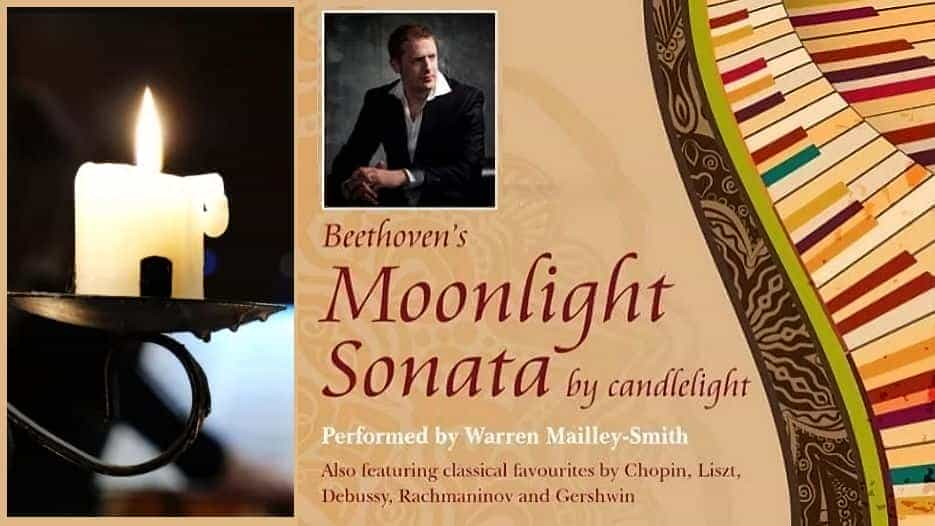 The perfect option for first-time classical concert goers, spectacular British concert panist Warren Mailley-Smith performs a selection of sensational works for solo piano, including Beethoven's Piano Sonata No. 14 in C# minor, Op. 27, No. 2 "Moonlight Sonata".
Treat yourself and your loved ones to an evening of stunning classical music by candlelight in stunning surroundings for an evening to remember.
Warren Mailley-Smith - Moonlight Sonata by Candlelight Tickets
How to get to the St Mary Magdalen London Bridge, London
Most Popular Shows and Events in London