Disney's Beauty and the Beast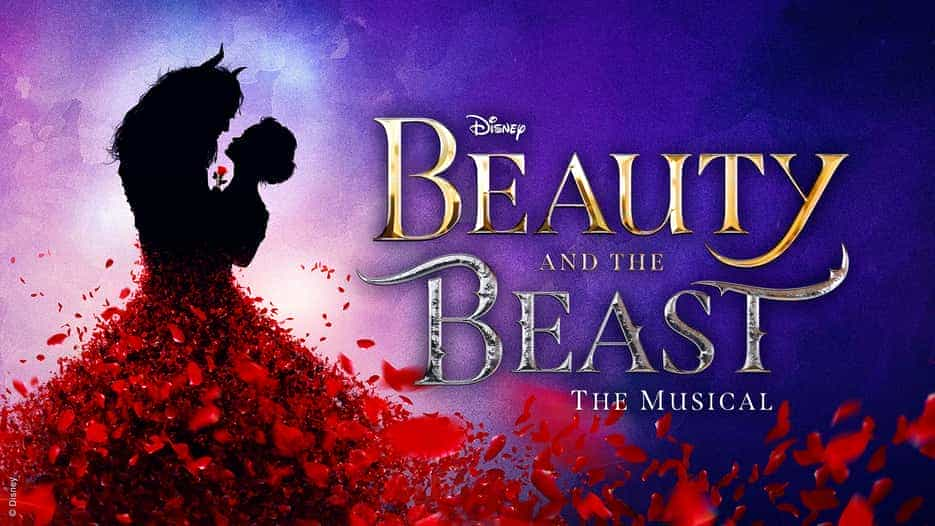 Bonjour! Disney proudly invites you to 'Be Our Guest' as the most enchanted musical of all time, Beauty and the Beast, returns.
This beloved 'tale as old as time' has been brought to life on stage like never before, with all the charm and elegance audiences expect from Belle and her Beast. 25 years after its Olivier Award-winning West End debut, members of the original creative team have reunited on this new production featuring all of the spellbinding songs of Alan Menken, Howard Ashman and Tim Rice including Belle, Gaston, Be Our Guest and, of course, Beauty and the Beast.
Don't believe me? Ask the dishes!


Disney's Beauty and the Beast Tickets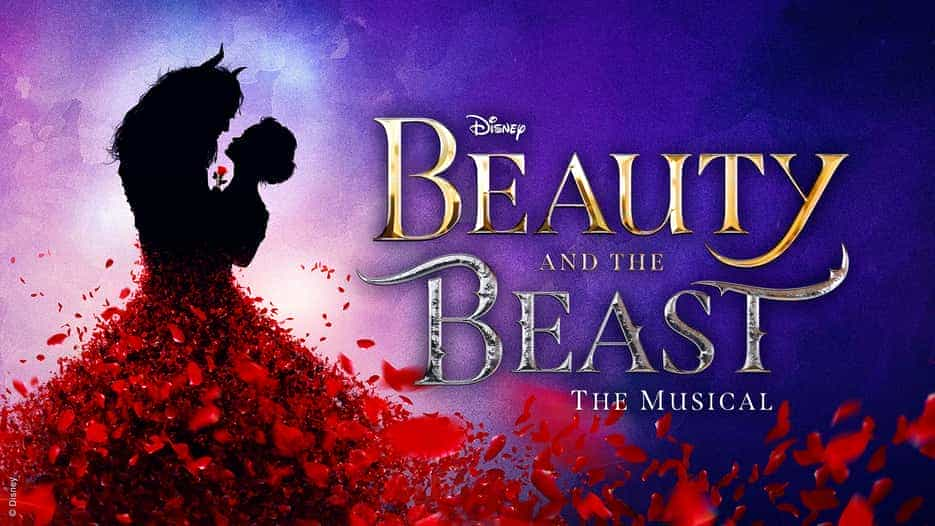 Sorry, there are no tickets for Disney's Beauty and the Beast in London available at the moment. This maybe due to one of the following reasons:
- Disney's Beauty and the Beast in London tickets are currently not on sale.
- The event has sold out.
- Details have not yet been announced for Disney's Beauty and the Beast in London.
- The event may have been cancelled.
- The event has been and gone.
Join our free mailing list for
updates about this event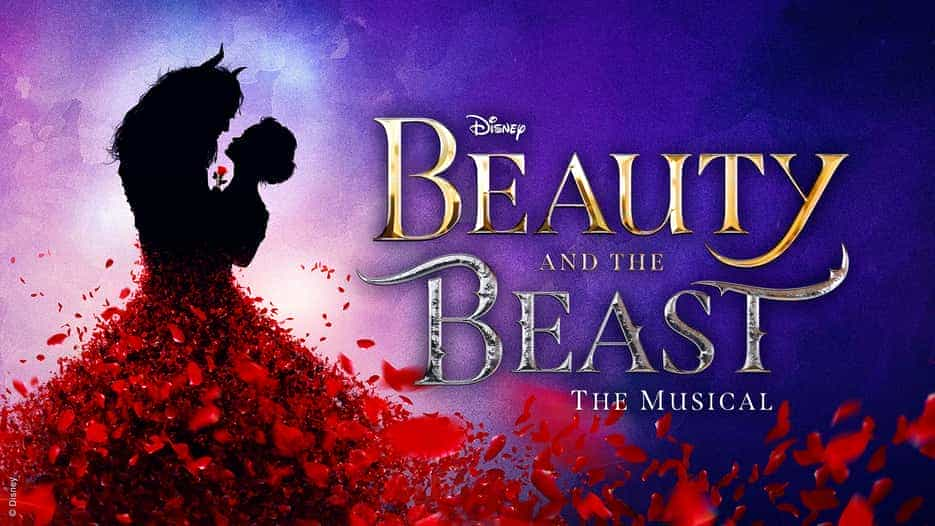 Disney's Beauty and the Beast ON TOUR
Our review on Disney's Beauty and the Beast
Disney's Beauty and the Beast - Palace Theatre, Manchester - Wednesday 6th April 2022 by Karen Ryder
Our Rating
When Disney invited me to the Palace to be their guest to see the magical Beauty And The Beast, I lit up as if I'd been sprinkled with pixie dust! The RSVP was returned quicker than I could 'tie a napkin 'round my neck Cherie!' Oui! Absolument! I would love to 'Relax and pull up a chair'. I couldn't wait to feast my eyes on one of Disney's finest musicals as it is brought back live on stage. So 'it is with deepest pride and greatest pleasure that we welcome you tonight' to The Palace Theatre Manchester.

The theatre was buzzing with anticipation from the entrance of the Palace, right through to the main stage itself. Whether positioned on the front row in the stalls, or sat at the back of the gallery, it appeared that everyone attending felt something special was about to happen – after all, Disney always reaches for the stars and goes that extra mile. Having seen The Lion King, Frozen, Mary Poppins, Aladdin and Bedknobs and Broomsticks on previous theatre trips, I was confident Belle and friends would maintain Disney's high standards. How could I even question a company whose priority it is to make dreams come true? And I can tell you right now that dreams, wishes and magic did come true in the theatre tonight. What an incredible dish of a show!
This Olivier and Tony award winning Disney musical serves up a two-and-a-half-hour spectacle of dazzling costumes, shimmering scenery, heart-warming, sensational songs and a powerful message of hope, love and acceptance. Even if you think you know and love Beauty And The Beast, from the animated film, live action film or the previous live stage musical, this production has been re-imagined and re-designed into a completely new experience. Staged by members of the original award-winning creative team, the result is c'est magnifique!
Based on the 1991 animated film (the first animated feature ever nominated for an Oscar for Best Picture), Beauty And The Beast follows the story of a village girl named Belle, who wants more than her current future seems to hold for her. She dreams big, wants adventure, and wishes to escape the pursuit of Gaston, a brutish bully who the other villagers seem to swoon for and look up to, but not Belle. She is independent, has her own mind, and will not be Gaston's "little woman". When her father does not return home from a trip, Belle sets off to find him, only to discover he has been imprisoned by a beast in a mysterious, magical and spellbound castle. Nothing is what is seems in this castle, and as Belle strikes a deal to be imprisoned in her father place, she soon learns not to judge a book by its cover – a strong message for a bookworm like Belle. As Belle's father rushes back to the village to raise help, Belle starts out on a rocky and tempestuous relationship with the Beast, but when he sees her concern over her father, he gives Belle her freedom. Belle immediately runs into trouble in the forest and the Beast saves her. Belle starts to realise that there is more to the Beast than his intimidating appearance and foul temper. But can she save him and all who reside in the castle in time? Can Belle break the spell? For who could learn to love a Beast?
Seriously, where do I start to do justice to the epic proportions and majestic ambience of this show? We are treated to Disney magic right from the start as rose petals appear to float and flourish across the stage – and this is before the show has officially begun! The use of illusion, magic, lighting and innovative technology are apparent throughout. Spellbinding effects make this production utterly immersive, making it sound like the Beast is right behind you, creating 3D style scenery on stage, using silhouettes and shadows of wolves rather than actors in the forest, shooting stars appear, proscenium arches dazzle and forge part of the scenery, Chip is a floating head with no body and I have no idea even now how that was achieved – combine this with most outstanding cast of actors, singers and dancers and the impact is jaw droppingly mesmerising, demanding the audiences lavish and eager applause.
To talk in too much detail about tonight's show would be to rob you of what could arguably be described as one of the most memorable moments of your theatre going life. There are highlights and best bits sprinkled throughout. In fact, it would be a lot quicker to talk about what didn't work – which is NOTHING! Beauty And The Beast encapsulates the best of Disney, the best of musical theatre, and the best of everything that is pure magic. What sets this production apart from its previous show is the incredible new design, which excitingly blends innovative technology with a tale as old as time and classic storytelling
Whilst Belle's solo Home and The Beast's solo If I Can't Love Her are utterly heart wrenching, with some of the best emotive singing ever, it is impossible to compare them to the huge ensemble numbers such as Gaston and Be Our Guest and that is the absolute joy of this show. You don't need to compare because it covers every element, every type of number, and every number is outstanding in its own right.
However, I absolutely cannot and will not write a review without talking at least a little about Be Our Guest. Tonight's audience would never forgive me, for the anticipation around this showstopping number was palpable and Lumiere plays on this beautifully. As the song is about to start, a pink glittery curtain falls down to cover the stage and the audience go wild, bursting with spontaneous applause. It is just a curtain at this stage, but we all know it is symbolic of what is about to come. The irony was, we actually had no idea what was about to come, because even in your wildest creative imagination, (which believe me is an ongoing feature in my head), nothing could have prepared you for the sensational, scintillating, and stupendous shimmering stimulation that unfolded before our eyes. I thought I knew Disney's highest standards but believe me when I say this smashes its own bar, leaving you with nothing but a wobbly smile, because the overwhelming emotions this stunning piece of theatre evokes spill out in tears of complete and utter joy. Archways light up, champagne bottles fizz, plates dance, feathered props seduce, a mirrored turn table creates synchronised dancing that strike stunning shapes and poses, lights flare and are accented in time to the music, and the dancing! It is like a world showcase of dance with everything from ballet, to the can can, to the most outstanding tap routine led by Lumiere. I want to go on and on because my excitement demands it, but I must stop because you simply have to see it for yourself. Believe me when I say that the ticket price is worth it for Be our Guest alone! The audience response at the end was so electric that it could have lit up all of Manchester!
And so, to the cast. Belle is played by the exceptionally talented Courtney Stapleton (Dear Evan Hansen, Six, Les Mise?rables and Bat Out of Hell). She is genuinely perfect casting – enchanting, gentle yet powerful, and as mentioned her rendition of Home was true goosebumps dancing on the end of the tingly hairs raising, in awe of her out pouring. Incredible.
Shaq Taylor (Girl from the North Country, Hadestown and Hex) is the perfect blend of brute, brawn and beauty as The Beast. He depicts The Beasts journey from a spoilt Prince to a gentleman with a humble humour and powerful presence. His voice is sublime and delicious (don't believe me? Ask the dishes!) His characterisation is impeccable.
Tom Senior (The Pirates of Penzance, School Of Rock, Eugenius!) – born in Manchester, is the narcissistic Gaston. He is the villain we all love to hate, and Senior accomplishes this to great effect. He is hilariously chauvinistic, played in such a comedic over the top parody way, that you actually find yourself willing him to be more and more vile, because he comes alive with every look, every muscle flex and every raised eyebrow or pose he strikes.
Sam Bailey (The X-Factor winner 2013, Blood Brothers, Fat Friends, Chicago) plays the legendary role of Mrs Potts, and is a warm and homely presence throughout. I couldn't wait for her to sing the title song of Beauty And The Beast, and she didn't disappoint, with a stunning and moving version of our song as old as time.
Lumiere is charmingly portrayed by Gavin Lee (Mary Poppins, SpongeBob SquarePants, the Broadway Musical, Les Mise?rables) and Nigel Richards (The Phantom of the Opera, Les Mise?rables) is the long suffering, grumpy but loveable Cogsworth. Together they were comedy gold and helped to elevate this production to new levels. Lee was just perfect and I found my eyes were constantly drawn to him whenever he was on stage because he didn't stop performing ever. He was always doing some fantastic little character nugget and he just had natural likeability, talent and instinct. I believe that the tap routine in Be Our Guest was actually created especially for Lee as he is recognised as one of the greatest tappers on either side of the Atlantic. After seeing it, I can whole heartedly agree.
Completing the main cast are Martin Ball (Les Mise?rables, Wicked, Top Hat) who takes the role of Maurice, Samantha Bingley (Martha In The Secret Garden) as Madame, Emma Caffrey (Curtains, 42nd Street, Funny Girl) is Babette and Louis Stockil (Miss Saigon, Mamma Mia!) plays Le Fou (a physical comedy superstar with the way he flings himself around the stage as Gaston constantly whacks him about). The ensemble are the essence of every superlative you could think of, completing this exceptional cast. They create moments of glee throughout, none more so than in Gaston when they bounce off hidden trampolines to land on the bar, create percussion type dancing with their beer mugs and literally do not stop for breath.
It is no wonder that Beauty and the Beast remains amongst the top ten longest running shows in Broadway history and has won award after award. It will forever be a family favourite and continue to touch the hearts of everyone. The ooh's, ahh's and aww's from tonight's audience gave rise to a swell in my heart. It was a reminder of the magical gift of hope. Children were swept away and captivated, and my heart melted at the little girl behind whose breath was literally taken away when Belle came out in her famous gold ball gown. Tonight I have been reminded of the true beauty of humanity through a singing teapot, a randy candlestick and a Beast who can learn to love and be loved in return. Yes I'm a sucker for a Disney happy ending, but I'm not sure I could fully trust someone who isn't!
With Disney's Beauty and The Beast making the Palace Theatre its home for the next two months, there are plenty of sittings for you to choose from. However, if you want seats at the top table, reserve your place today as you may end up missing out on the best fine dining experience dished up in 2022. It's simply stunning and I encourage everyone to embrace this feel-good family musical. It's time to begin your fairy tale story, be pampered, be their guest, and let Disney do the rest!

WE SCORE DISNEY'S BEAUTY AND THE BEAST – 10/10
Most Popular Shows and Events in London